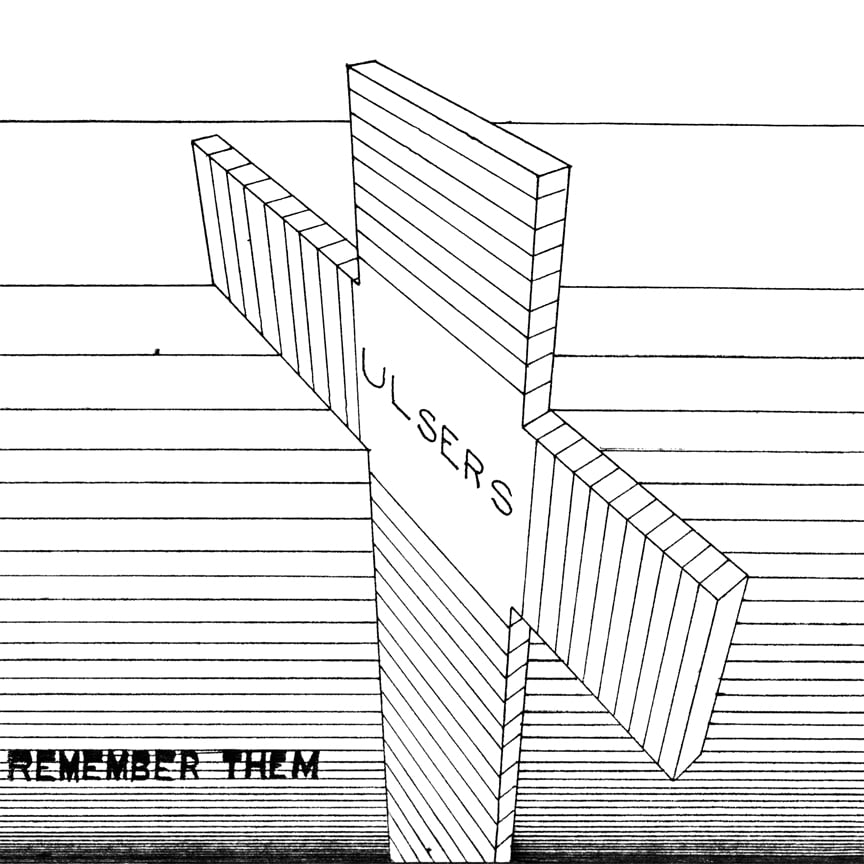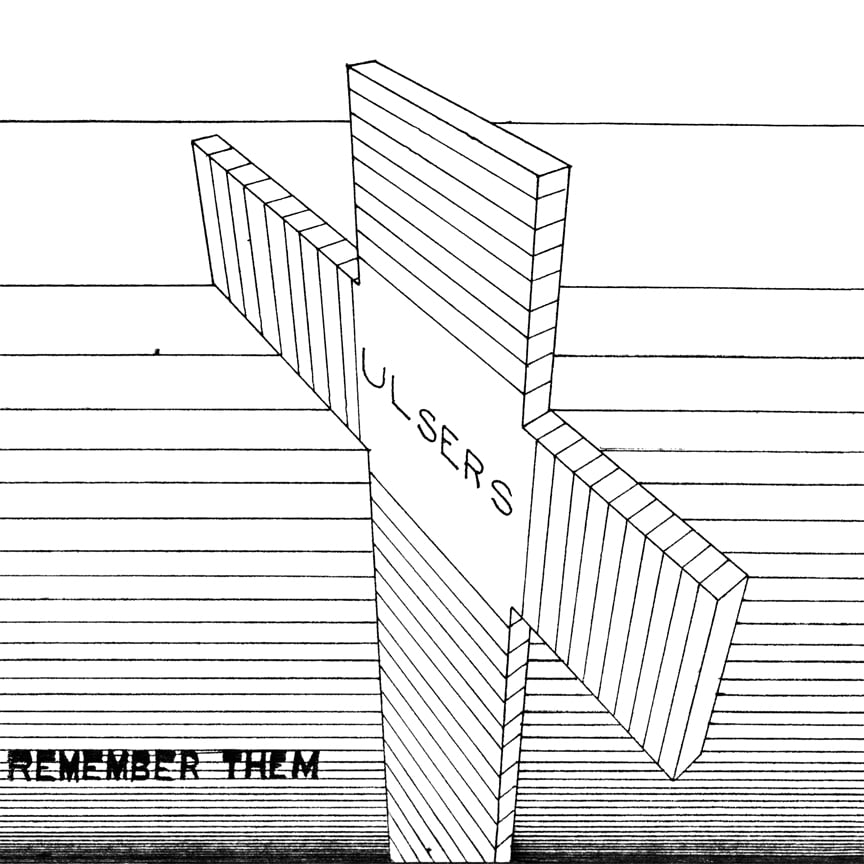 Ulsers - Remember Them 7" (WBRS-2601) white vinyl
by Ulsers
$9.00
NOTE: 500 copies only. 100 on white vinyl, available only from Wallaby Beat.
Four songs of hilariously obnoxious avant-punk from the living rooms of suburban Adelaide. Originally released in a tiny pressing in 1980, Remember Them was (barely) circulated to friends and acquaintances, finding fleeting local infamy as "the worst record ever made" before disappearing from the collective consciousness for 30+ years.
Remember Them is now rightly regarded as a high-water mark of manic Australian DIY, taking punk rock as inspiration and bludgeoning it with the only instruments at the Ulsers' disposal - guitar, saxophone, harmonica, and cardboard boxes in place of drums. Paired with a slew of shouted profanity and stream-of-consciousness ranting, the result is unlike anything else before or since.
This legitimate reissue - reproducing the original and very rare cover, along with photos and a detailed band history - makes Remember Them available beyond the Ulsers' tight inner circle for the very first time.
Tracklisting:
1. Cabaret
2. Radio
3. Julius Sumner Miller
4. I'm An Italian
Visit the Wallaby Beat blog for a full history of the Ulsers.